REIGN TOTAL BODY FUEL partners with US Biathlon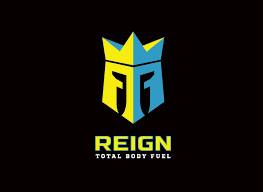 The U.S. Biathlon Team will have a boost this season thanks to a partnership with REIGN Total Body Fuel, a high performance energy drink. In addition to supporting the team athletically, REIGN will feature the U.S. Biathlon team in a documentary tracing the athlete journey in some of the most on-the-edge winter sports including bobsled and skeleton as well as speedskating.
"Partnering with REIGN Total Body Fuel gives our team the edge we need to train and compete in the most demanding of all winter sports," said U.S. Biathlon President and CEO Max Cobb. "Mastering the conflicting demands of heart-pounding endurance and speed required for cross country skiing, combined with the intense precision of marksmanship, requires a holistic approach to fueling."
As part of the partnership, REIGN Total Body Fuel will become the official energy drink of U.S. Biathlon for the 2021-22 Olympic season. The team is seeking its first-ever medal at the games in Beijing next February.
"Focused on performance and maximizing potential, REIGN is perfectly positioned to support our athletes in their quest to win gold," said Monster Energy CMO Dan McHugh. "This is a proud moment for REIGN Total Body Fuel to become the exclusive energy drink partner of the US Biathlon Team."
The documentary will trace behind the scenes preparations of biathletes and other winter sports athletes as they train for this important season. Filming has already begun on the documentary going deep inside camps as athletes undertake intense training to prepare their bodies for the grueling season ahead.
Biathlon challenges participants with opposing athletic endeavors in a singular event that combines the heart-pumping aerobic aspects of cross country skiing with the intense focus of precision marksmanship. Biathlon became a regular part of the Olympics at the 1960 Olympics in Squaw Valley. Today, it is one of the most popular sporting events in the world.
While U.S. biathletes have yet to win an Olympic medal, in the last eight years U.S. athletes have won four world championship medals including two historic silver medals by current team member Susan Dunklee.
About REIGN Total Body Fuel
REIGN Total Body Fuel is an all-in-one fitness focused beverage, providing the perfect pre or post workout boost with zero sugar, zero calories, and zero artificial flavors or colors. Designed to assist you to refuel, refresh, and recover, each 16-ounce beverage contains 300mg of Natural Caffeine, BCAA's, CoQ10 and Electrolytes.
About U.S. Biathlon
US Biathlon is an Olympic sports organization that leads the growth of biathlon in the U.S., developing champions seeking Olympic success. It promotes a thriving biathlon community in America that inspires a lifelong and passionate pursuit of personal and athletic excellence.
The US Biathlon Association, a 501c3 nonprofit, is the recognized governing body for the sport in America by the International Biathlon Union and the United States Olympic and Paralympic Committee. It works with clubs and athletes across the country and is supported by thousands of Americans who help make Olympic dreams come true.