U.S. Biathlon Foundation
U.S. Biathlon's vision is to stand atop the international biathlon stage and be a leading organization for supporting athletes and clubs, prioritizing athlete well-being, and acting with integrity.
The U.S. Biathlon Foundation is committed to making this vision a reality.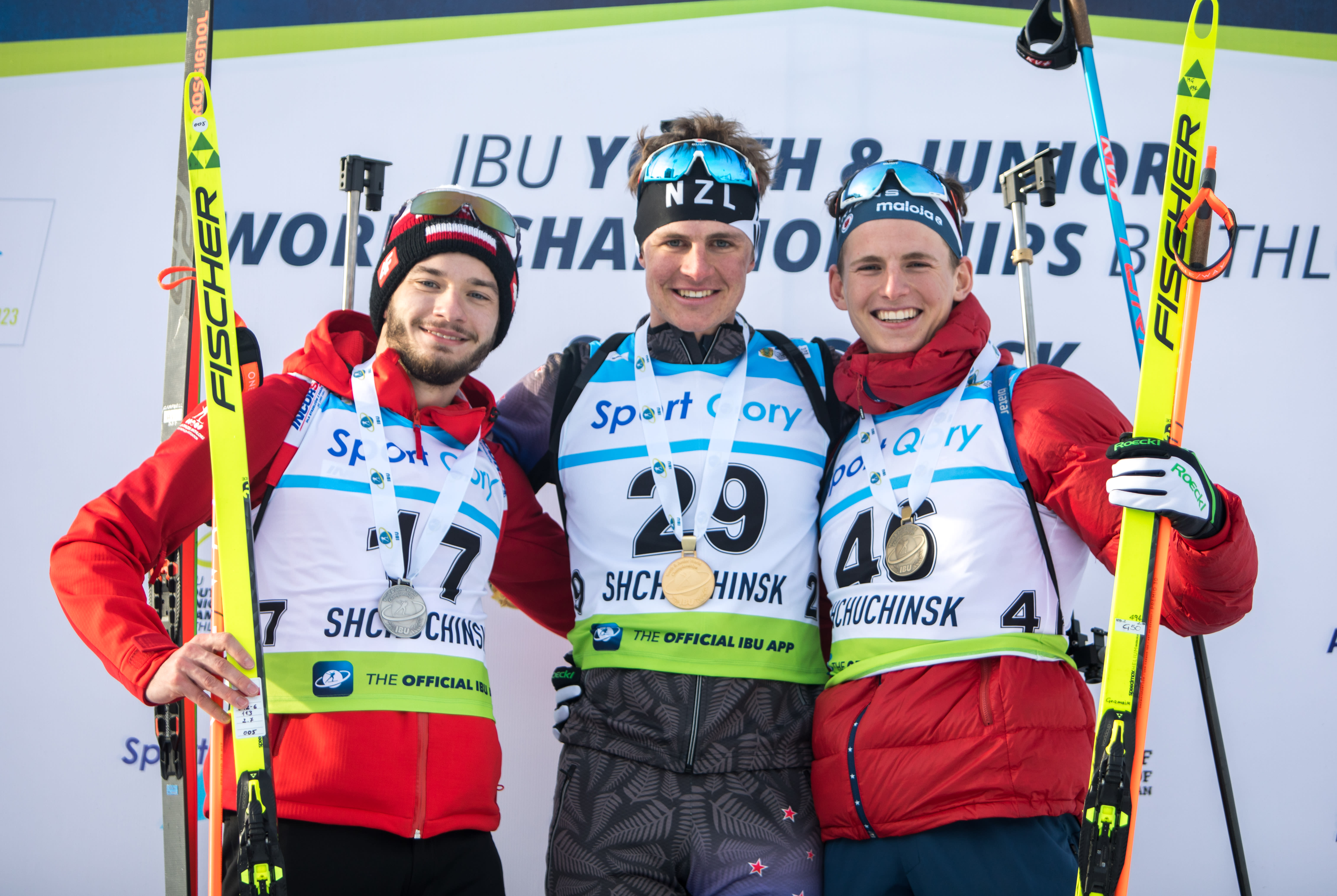 We have an ambitious and transformative plan for U.S. Biathlon's long-term success which will ensure a sustainable community of clubs across the nation attracts talented, young athletes and offer them the foundation needed to succeed on the world stage and win medals at the Olympic Winter Games. Innovative recruitment, growing the base through more club programs and a focus on high performance for elite athletes are key components of a well-developed plan for sustained competitive excellence.
The U.S. Biathlon
Foundation
The U.S. Biathlon Foundation and our Trustees are critical to our success by providing expertise and resources that ensure our athletes have all the elements critical for success on the world stage: first class coaching and training facilities; advanced technology and innovation; cutting edge nutritional and physiological expertise; and direct athlete support. The Foundation also supports the base of the pyramid: grassroots efforts at home that build awareness and enthusiasm for biathlon in the U.S. and expand access to the sport, both crucial to achieving sustained competitive excellence.

The U.S. Biathlon Foundation is a close community of remarkable minds and passionate supporters who provide invaluable expertise, guidance, and crucial financial support. We are at an inflection point, riding a growing wave of success and sport popularity; we are an underdog that is gaining global respect and creating a buzz in the sport; our athletes have shown they can be winners!

Please consider joining us on this journey to make Olympic history and inspire future generations of American athletes and fans. To learn more about the U.S. Biathlon Foundation, our 2030 Plan, key initiatives and activities, Foundation events and more, please contact U.S. Biathlon Foundation Chair Bob Hall or U.S. Biathlon President and CEO Jack Gierhart, (617) 413-6187.
U.S. Biathlon Foundation
Trustees:
| | |
| --- | --- |
| Bill & Joni | Alfond |
| Louisa & Neale | Attenborough |
| Hap & Sue | Brakeley |
| Sam & Tracey | Byrne |
| Grady & Lori | Durham |
| Justin & Nancee | Gold |
| Anne & Michael | Hall |
| Bob & Joanie | Hall |
| Phyllis | Jalbert |
| Katherine | Kendrick |
| Matt & Lizzi | LaCasse/Ackerman |
| David | Leuschen |
| Dexter & Susan | Paine |
| Tom & Tracy | Phillips |
| Ed & Susan | Plummer/Schnabel |
| Karl & Dian | Zeile |
| Brian & Eugenia | Noyes |