Ethan Allen Biathlon Club Hosts Another Successful Summer National Championship Weekend
New Gloucester, Maine - Despite the heat and humidity, Summer National Championships was another great weekend of racing at Camp Ethan Allen in Jericho, VT Aug. 5-7. "Everyone would have preferred cooler temperatures," said race director, John Madigan, afterwards, "but the athletes dealt with it the best that they could. And there was watermelon to enjoy after finishing each race!"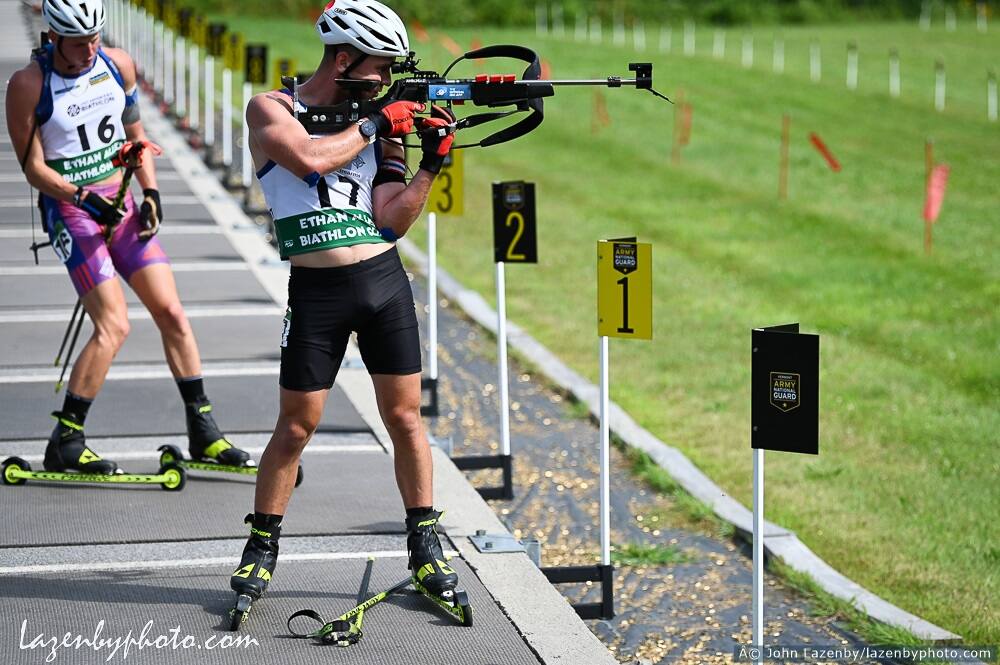 The annual event in Jericho is a unique experience, as it's one of the few chances to bring Masters, Youth, Junior and younger athletes together with the best senior athletes in the country. While this year saw a few of the top names missing (the races are not part of World Cup or IBU Cup qualification as in past years), the competition was still top-notch and climbing to the top of the podium wasn't easy.
USBA B Team member and Craftsbury Green Racing Project's Kelsey Dickinson took the Open Women's win in Saturday's Sprint, but settled for second place in Sunday's Mass Start. That race saw USBA National Team member and National Guard biathlete Deedra Irwin take the win, shooting 19/20 and skiing away from the pack.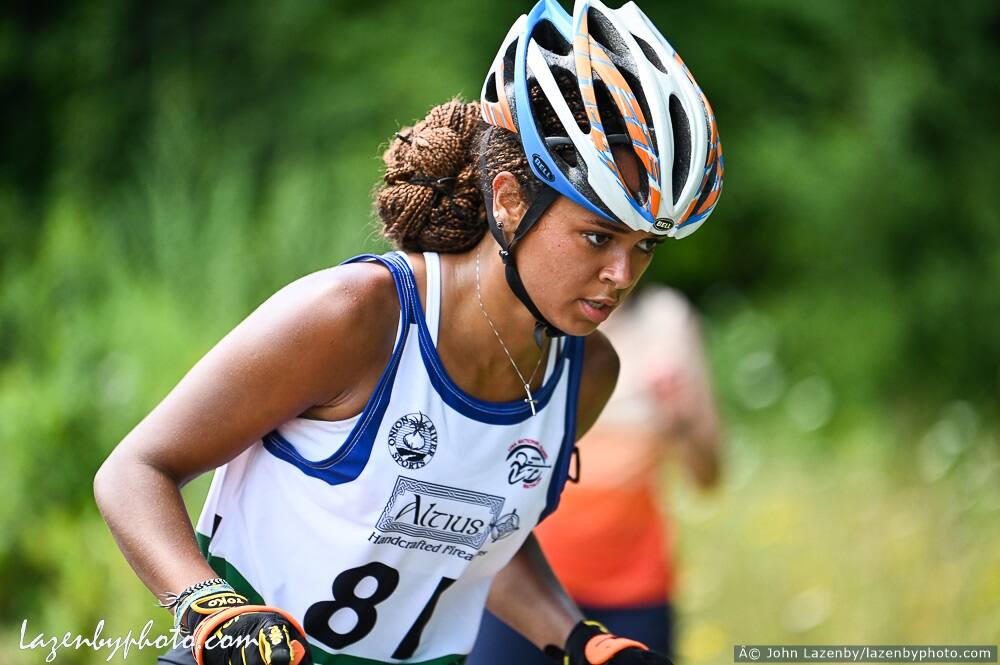 "The races this weekend were really fun," said Irwin. "It's always one of my favorite events because I get to reconnect with/meet all the youth and masters athletes from around the US that cheer for us all winter long! John Madigan and all the amazing volunteers pulled off a spectacular event."
On the men's side, USBA National Team and National Guard Biathlon athlete Sean Doherty ran away with the win in Friday's Sprint, but like Irwin, he had to settle for second in Sunday's Mass Start. Doherty's National Guard teammate and USBA X Team member Maxime Germain put in a stellar last loop in the Mass Start, holding off Doherty by just 4 seconds at the finish.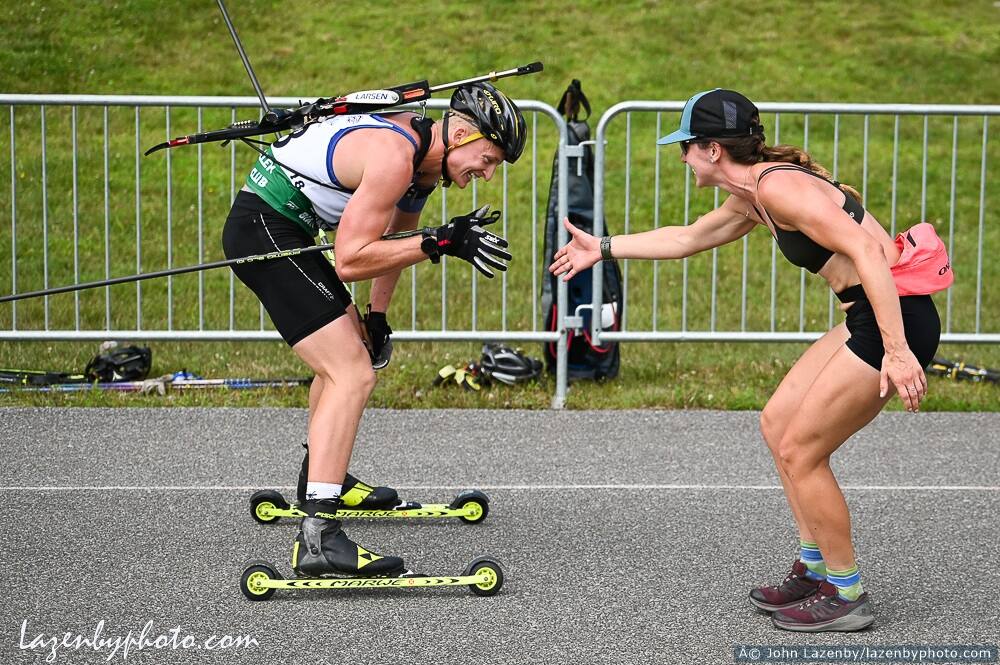 "My last lap was really fast," said Germain. "I knew Vasek [Cervenka] and Sean [Doherty] were behind so I just turned on auto pilot and hammered every hill like it was the last. Summer Nationals were probably fun to watch but they were for sure super fun to race!"
While competitors were again unable to stay on-base in the barracks, the weekend was successful from both a competition side and a social side. "Our National Guard hosts were very helpful in making the races a success," said Madigan. Saturday's Pig Roast also ensured the biathlon community was able to come together outside the races. Guest speaker, recently retired biathlete and 2022 Olympic team alternate Hallie Grossman, was an especially inspiring addition for the younger athletes in sharing her story.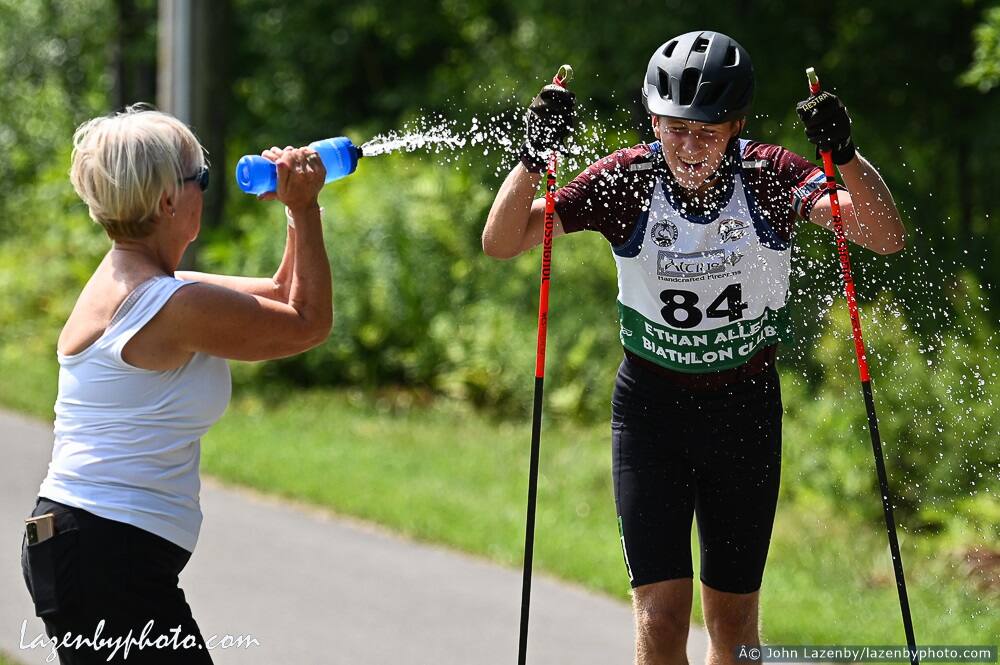 Next up, the US National Team will turn its focus to the Summer Biathlon World Championships August 25-28 in Ruhpolding, Germany. Then the US biathlon community will head west for the annual Schützenski Festival and World Cup/IBU Cup trials races at Soldier Hollow, Utah Oct. 10-15. There are many activities running that week, including biathlon Officials training, a Masters camp, running and XC races, and social events. Check out their website for more information.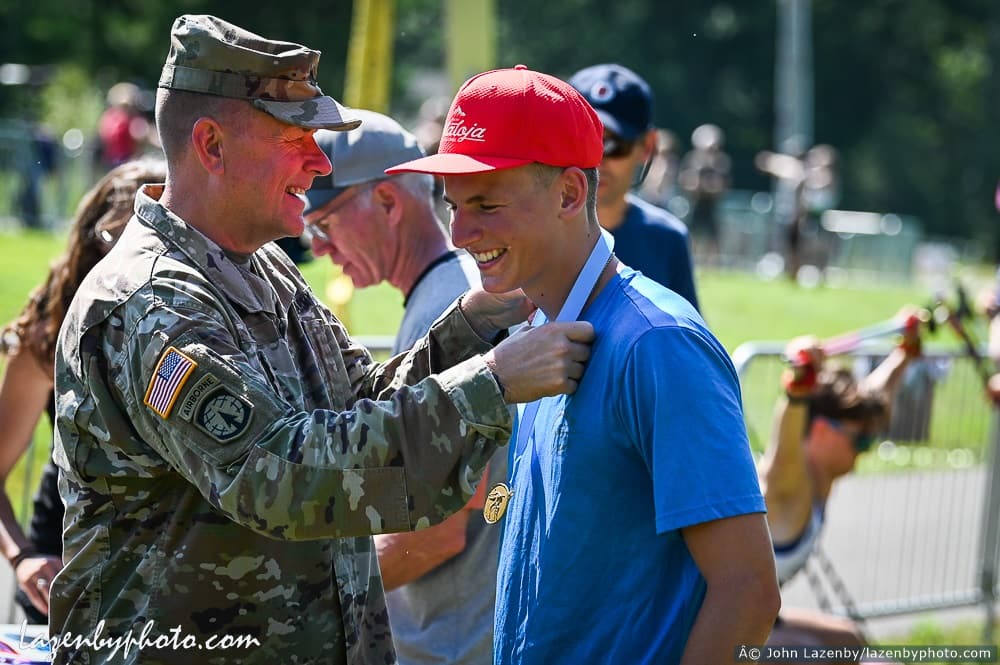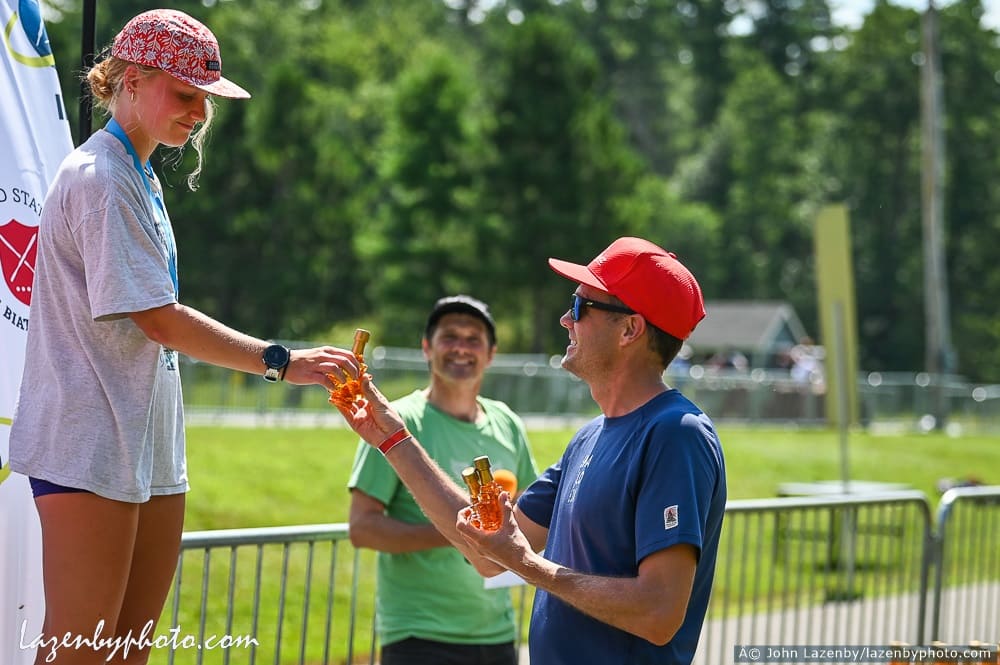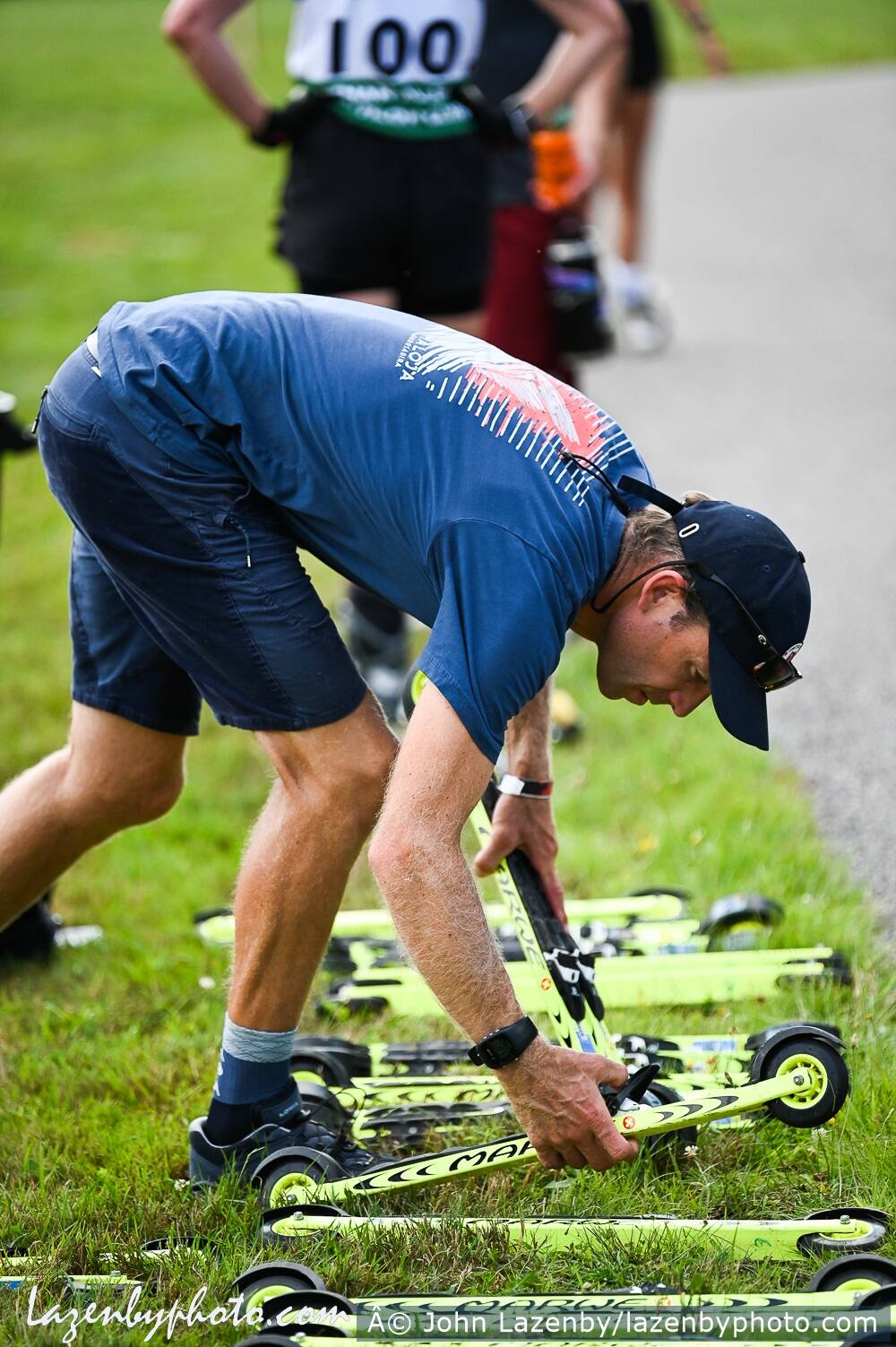 (All Photos provided by John Lazenby)