U.S. BIATHLON RECOGNIZES ATHLETES AND COACHES WITH ANNUAL AWARDS
MIDWAY, Utah (Oct. 17, 2022) - Olympians Paul Schommer (Appleton, Wis.) and Clare Egan (Cape Elizabeth, Maine) were named Athletes of the Year for 2021-22, highlighting U.S. Biathlon's annual awards presentation. They were honored in a ceremony during the team's final pre-season camp at the Olympic venue of Soldier Hollow in Utah.
Athletes of the Year
Schommer and Egan were top U.S. male and female respectively in the 2021-22 IBU World Cup Biathlon overall rankings. Schommer finished 10th in overall Individual Competition score on the World Cup and had a ninth place finish at the Antholz, Italy World Cup event in January. Egan, who retired after a strong career where she competed at two Olympics, closed out her final season with a fourth in the individual event at Antholz and a 45th place overall world ranking.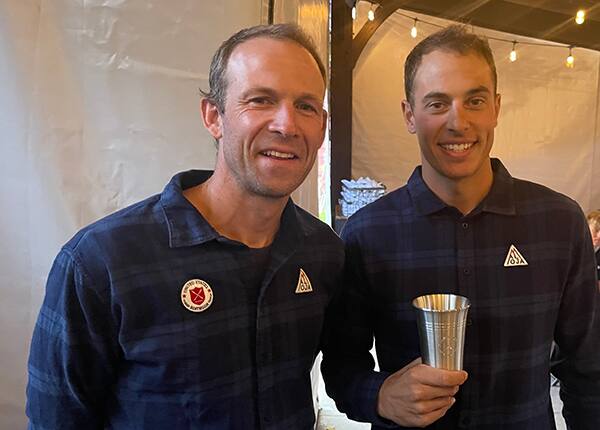 Junior Athletes of the Year
Junior awards went to Emma Stertz (Grand Rapids, Minn.) for women and Maxime Germain (Anchorage) for men. Stertz, who races for St. Scholastica College in Duluth, Minn., was the top U.S. women's qualifier at the Youth and Junior World Championship Trials and went on to take 17th in the individual event at World Championships. Germain, who grew up in Chamonix, France and Anchorage, made it to the final step of the Olympic Trials and had his first World Cup start last season. He finished 17th in the sprint at the Youth and Junior World Championships – in the same season when he completed his basic training for the National Guard.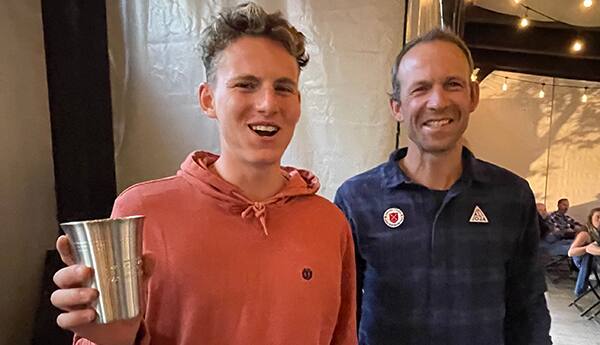 Youth Athletes of the Year
Youth honors went to Aurora Cramer (Boise, Ida.) for women and Wes Campbell (Park City, Utah) for men. A relative newcomer to biathlon, Cramer is already leaving a big mark. She was 11th in the sprint at the Youth and Junior World Championships. She came out of the Sun Valley Ski Education program and is presently skiing for the University of Denver. Campbell picked up a 19th in the IBU Junior Cup spring in Pokljuka, Slovenia, as well as skiing one of the fastest relay legs, tagging off in third. He is currently attending Michigan Tech University.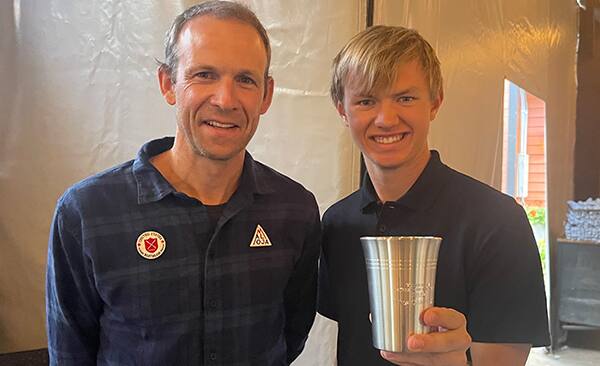 Coach of the Year
A long-time coach with the National Guard Team, Msgt. Travis Voyer was named Coach of the Year. Under his leadership, the National Guard Biathlon Team, based out of Vermont, has grown considerably over the last four years. After sending no athletes to the Olympics in 2018, this past season it had three athletes in Beijing and on the national team.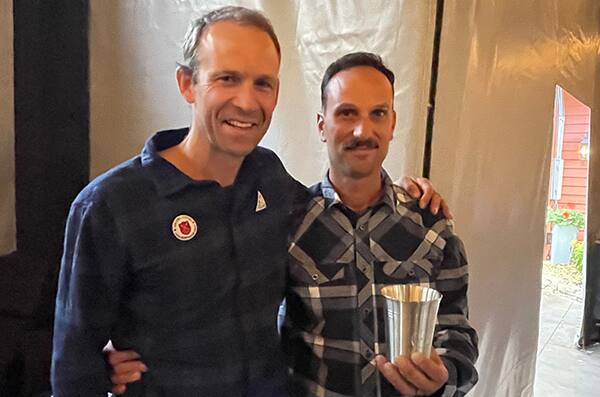 Charlie Kellogg Awards (developing athletes)
One of U.S. Biathlon's most noted honors, the Charlie Kellog Awards recognize developing athletes who distinguished themselves through outstanding progress. Scott Lacy (Aspen, Colo.) won the men's award with Amanda Kautzer (Plymouth, Minn.) taking the women's honors. Both athletes come out of the CrossCut Mountain Sports program in Montana. Lacy stood out last season with a strong 27th in the sprint on the IBU Cup, and qualified for the final IBU Cup competitions. Kautzer competed in biathlon as a junior, but took a break for college at Michigan Tech. Since returning to the sport, she has shown rapid improvement including a 28th in pursuit at the IBU Cup in Slovakia, shooting just one penalty.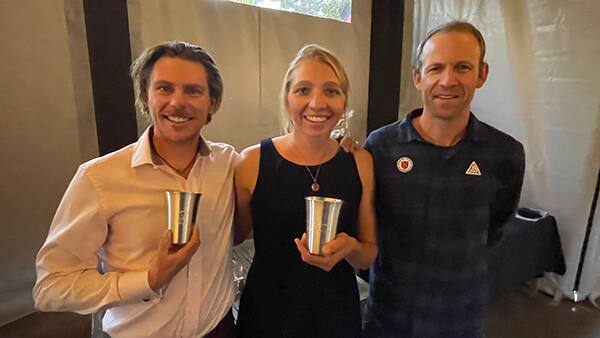 Special Awards for Service
U.S. Biathlon also presented two awards for special service. John Madigan (Jericho, Vt. ), eastern regional coordinator and head of the Ethan Allen Biathlon Club, was recognized for his work both in his region and as the national leader for regional coordinators. Lake Placid native Tracy Lamb (Chula Vista, Calif.), a longtime IBU technical delegate, was recognized for his outstanding service to both USBA and the IBU. Lamb has been a Team USA coach, team leader, official, instructor and supporter of US Biathlon for over 50 years, and an IBU Technical Delegate for nearly 30. USBA is proud to honor these two incredible volunteers for their long-time service to biathlon in the US.