Jake Brown and Paul Schommer Qualify For US Olympic Team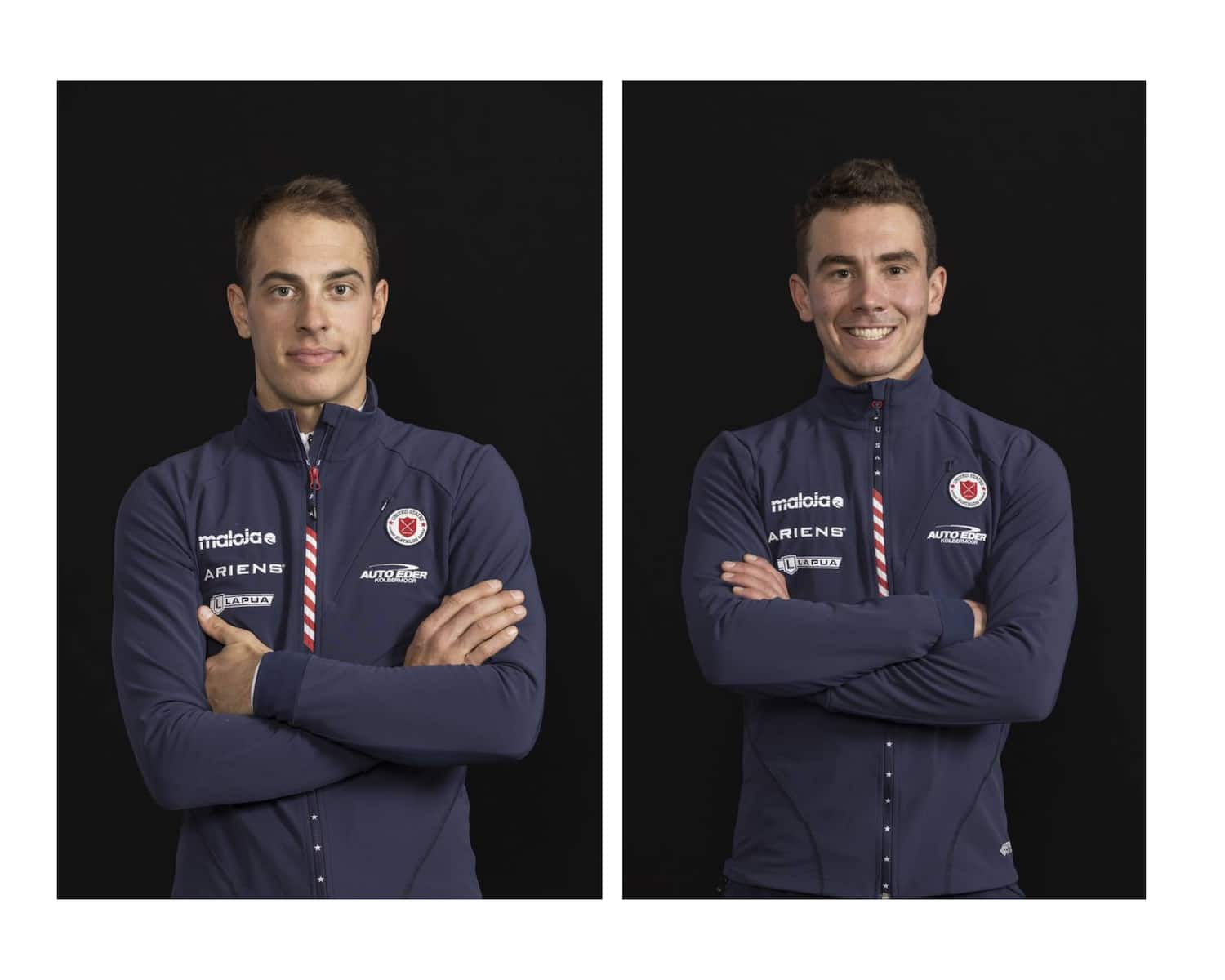 Paul Schommer (l) and Jake Brown
Biathletes Jake Brown (Saint Paul, Minn./Craftsbury Green Racing Project & USBA) and Paul Schommer (Appleton, Wis./Team Crosscut & USBA) have qualified for the Olympic Winter Games Beijing 2022 by virtue of their performances at this season's IBU World Cup events. It marks the first Olympic team for both as they join Olympic veterans Susan Dunklee (Craftsbury, Vt./Craftsbury Green Racing Project & USABA) and Clare Egan (Cape Elizabeth, Maine/USBA) as early qualifiers. Dunklee and Egan qualified through their respective top-10 performances during last season's World Cup circuit.
Brown and Schommer, both 29, qualified in the same race - the men's 20-kilometer individual event on Nov. 27 in Oestersund, Sweden, which was also the opening race of the IBU World Cup 2021-22 calendar. Brown's 23rd-place finish was the fourth-best of his career, while Schommer posted a personal-best finish of 22nd.
The final team selection for biathlon will be announced on Jan. 9 following completion of the IBU Cup event in Brezno-Osrblie, Slovakia, and will include two additional selections for both the men's and women's teams. All selections to the 2022 U.S. Olympic Team are subject to approval by the United States Olympic & Paralympic Committee.