Dunklee, Egan and Nordgren Prepare for Final Chapter of Careers in Oslo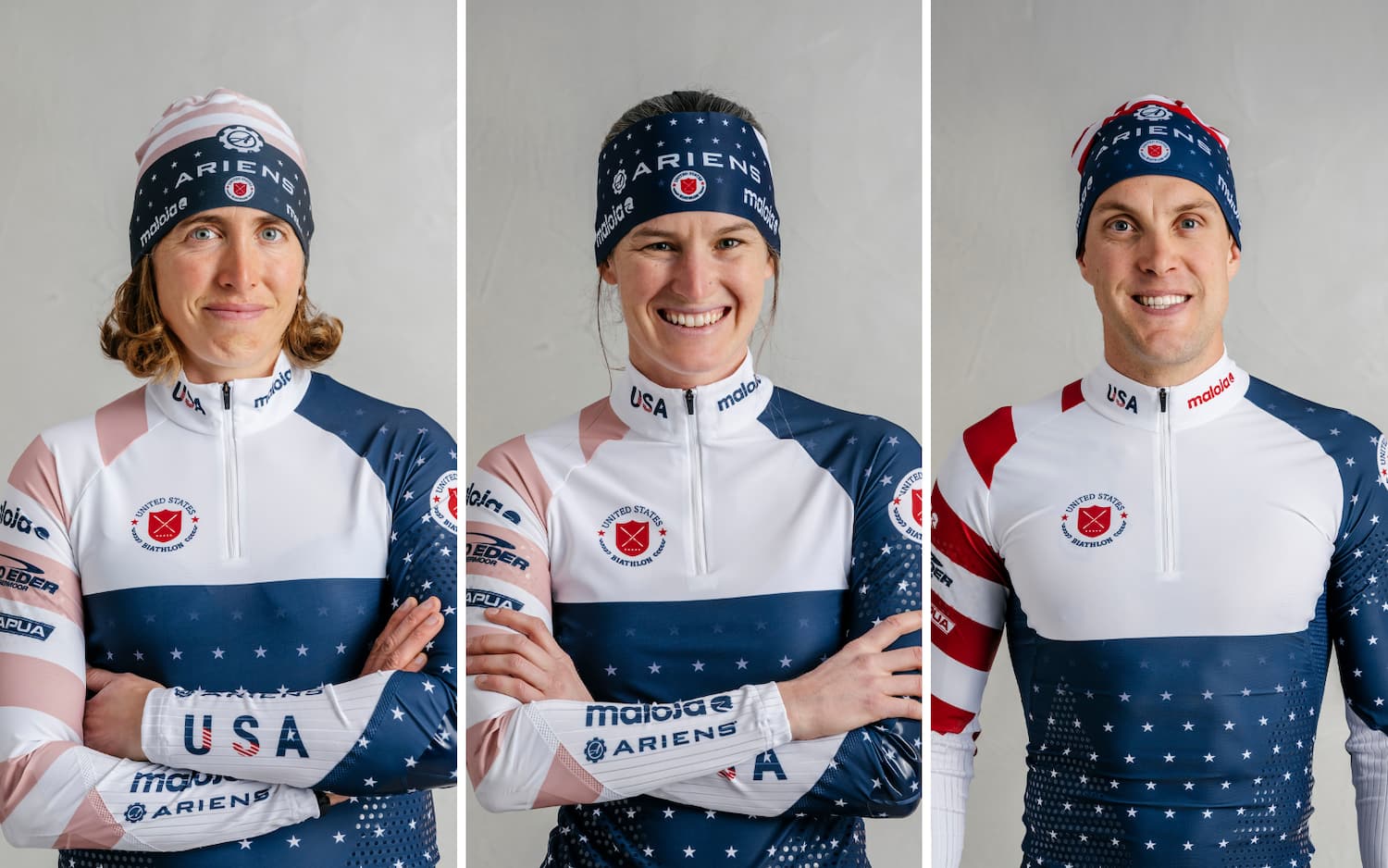 Susan Dunklee, Clare Egan and Leif Nordgren race in their final international competition this week in Oslo, Norway.
Oslo, Norway, will play host to the final IBU World Cup races of three distinguished American biathletes as Susan Dunklee (Craftsbury, Vt./Craftsbury Green Racing Project & USBA), Clare Egan (Cape Elizabeth, Maine/Craftsbury Green Racing Project & USBA) and Leif Nordgren (Hinesburg, Vt./National Guard Biathlon & USBA) toe the line for the final time in international competition. The trio has a combined 23 world championship appearances to go along with eight Olympic Games.
"I'm ready to finish my racing career and I'm excited about the future but it sure is hard to leave this incredible community behind," said Dunklee two days before the start of the Oslo World Cup. "Some of the people I work with and race against have been here since the start of my World Cup career. It's not easy to leave. I've been trying to savor as many little details as I can from the last few weeks and say goodbye to each venue."
The 36-year-old Dunklee was the first American woman to win a world championship medal in an individual event when she took the silver medal in the mass start in 2017 in Hochfilzen, Austria. Three years later she became the first U.S. double-medalist at the 2020 IBU World Championships in Antholz, Italy, by winning silver in the sprint.
Oslo, however, also holds a special place in Dunklee's heart.
"Oslo is one of my favorite places to race," she added "The course profile suits my strengths and the Holmenkollen crowds are energizing. This is where I got my first podium and where I put together my best relay leg ever, tagging off in first at the world championships."
That first podium appearance came in just her second season on the World Cup circuit in 2013-14 when she won the bronze medal in the sprint. Four years later, the three-time Olympian was back on the Oslo podium with another bronze medal around her neck in the pursuit.
The Oslo venue has also been kind to two-time Olympian Egan.
"I have incredible memories of the season finale in 2019, where I finished 12th in the sprint, ninth in the pursuit, and third (mass start) in the final three races of the season, reaching my first podium," said the 34-year-old Egan. "It was for sure the best weekend of my career, results-wise."
Nordgren, 32, takes with him into retirement appearances in nine world championships and three Olympic Games.
"I have mixed emotions for sure," Nordgren admitted. "Part of me would definitely keep on going next year. I love training. I love the challenge that is biathlon and I love stepping to the start line for each race. On the other hand, I've spent a long time traveling away from home over the past 15 years and I'll be more than happy to step away from the sport and let the younger guys develop and man the guns."
As with Dunklee and Egan, Nordgren looks back fondly on his competitive career in Oslo.
"There are a lot of good memories from this venue. World championships here in 2016 was a real highlight, as well as being a part of the last relay race for Tim (Burke) and Lowell (Bailey) in Oslo four years ago. Besides that, this is just a special place. The skiing culture here is amazing, from great fans to skiing out on the historic Holmenkollen 50-kilometer track."
U.S. Biathlon will be forever grateful for what these three legends have given to the sport, but the sport has also given something in return.
"There's so much to learn about life from biathlon," noted Nordgren. "One of the biggest things to learn, I think, is that no matter how much or how bad you've failed, and I've failed a lot, you always have to come back the next day and put the work in and give it your best shot, because it's a new day and there are new chances and new opportunities to improve."
"Biathlon has taught me resilience and persistence," added Dunklee. "These skills will continue to serve me well going forward."
Said Egan: "I think if you can do biathlon, you can do anything."
Dunklee and Egan will join Olympic teammates Joanne Reid (Grand Junction, Colo.) and Deedra Irwin (Pulaski, Wis./National Guard Biathlon & USBA) in the Oslo races, while Nordgren will also race alongside his three Beijing teammates…Sean Doherty (Center Conway, N.H./National Guard Biathlon & USBA), Jake Brown (St. Paul, Minn./Craftsbury Green Racing Project & USBA) and Paul Schommer (Appleton, Wis./Team Crosscut & USBA).
The three-day event schedule in Oslo will feature sprint, pursuit and mass start races.
Check out the Watch Biathlon schedule for viewing options of this week's races. You can also follow all the action on the IBU app - download it today!
https://apps.apple.com/app/official-ibu-app/id1581415457?l=en
https://play.google.com/store/apps/details?id=at.ibu.app
BMW IBU World Cup – Oslo-Holmenkollen, Norway (all times EDT)
Friday, March 18
8:15 am – Women's 7.5km sprint
10:50 am – Men's 10km sprint


Saturday, March 19
7:50 am – Women's 10km pursuit
10:00 am – Men's 12.5km pursuit


Sunday, March 20
7:50 am – Women's 12.5km mass start
10:00 am – Men's 15km mass start