KELSEY DICKINSON: Nordic Culture of the Methow Valley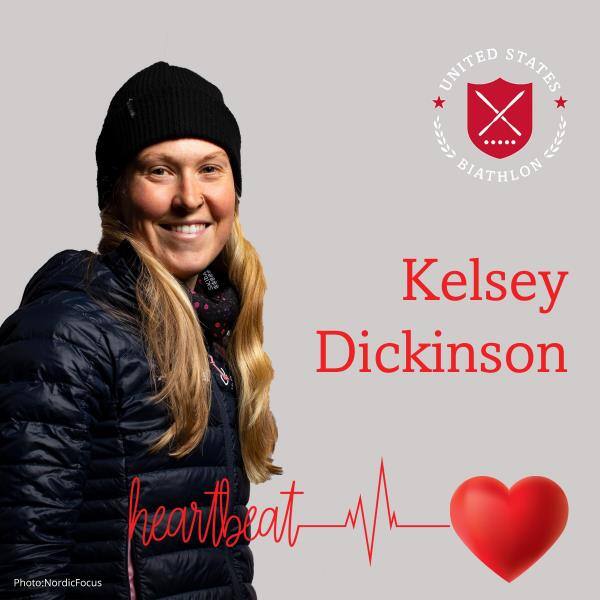 At an early age, biathlete Kelsey Dickinson's family moved from Utah to Washington's famed Methow Valley. The rich nordic culture of the community helped her forge a path in biathlon that took her from Washington to Sun Valley to St. Scholastica and Craftsbury. In this episode of Heartbeat, Dickinson talks about the nordic culture in the Methow Valley and her lifestyle as a globetrotting athlete with the U.S. Biathlon Team.
Dickinson is a fascinating young athlete. She was just six when her parents followed family friends in a move to Winthrop, Wash. at a time when the community was starting to make a splash as a premier nordic center in America. Cross country skiing became a way of life, with junior racing and high school as she forged her path in the sport.
For Dickinson, her joy of shooting came early on an impromptu range. And while she followed her skiing dreams to Sun Valley after high school, she always kept biathlon in the back of her mind. She was recruited by biathlete and coach Chad Salmela to ski at St. Scholastica in Duluth, Minn. and quickly discovered another cultural hotbed of the sport in the Midwest.
Biathlon ultimately became her sport direction, moving her way up the ranks from biathlon Junior World Championships to becoming a regular on the IBU Cup. In early January, she'll be one of a select group of U.S. athletes battling for the final Olympic spots for a spot in Beijing.
One of the influencing factors in Dickinson's career has been women coaches, going back to her days in the Methow Valley and continuing on at St. Scholastic with Maria Stuber. She's channeled that passion into an organization, the Women Ski Coaches Association, which works to develop, retain, and advance women in ski coaching leadership.
Listen in to this episode of Heartbeat to learn more about a fascinating athlete who has followed a coast-to-coast progression through some of the most notable cultural hotbeds of the sport.