US Biathlon Celebrates Annual Athlete Awards
by By Sara Studebaker-Hall
Midway, Utah – US Biathlon coaches, athletes, Board members and guests gathered for an outdoor Athlete Awards in Midway, Utah on Saturday. After doing a virtual award presentation in 2020, all were glad to be able to gather once more to celebrate the successes of the 2020-21 season. Tom Kelly hosted the evening with welcoming words from USBA Board Co-Chair, Bob Hall. Awards were presented by High Performance Director, Lowell Bailey, Director of Athlete Development, Tim Burke, and President and CEO, Max Cobb, with a special appearance by Michael Martin to assist in the awarding of the Charlie Kellogg Award.
Senior athlete award recipients were asked to share a few words, and overwhelmingly thanked the far-reaching biathlon community for their support during a challenging and unprecedented season. Athletes noted that although stands were empty, they felt the support of their coaches, teammates, and family and fans back home as they pushed to personal bests and podiums through the season. We congratulate all the award recipients for their outstanding season and look forward to watching more athletes achieve success as we head into an exciting Olympic season ahead!
2021 USBA Annual Awards: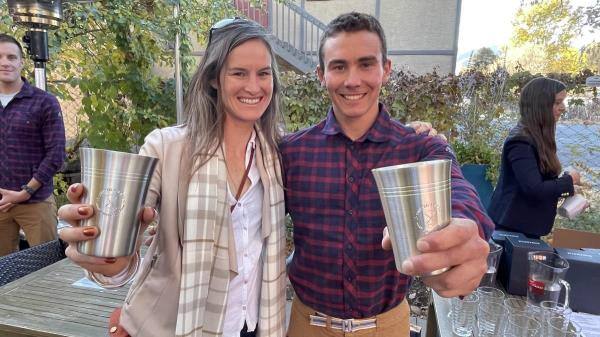 (photo:Tom Kelly)
2021 Female Athlete of the Year - Clare Egan
2021 Male Athlete of the Year - Jake Brown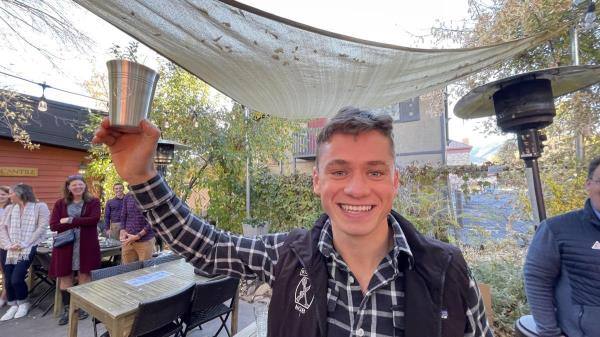 (photo: Tom Kelly)
2021 Junior Male Athlete of the Year - Vasek Cervenka
2021 Junior Female Athlete of the Year - Jackie Garso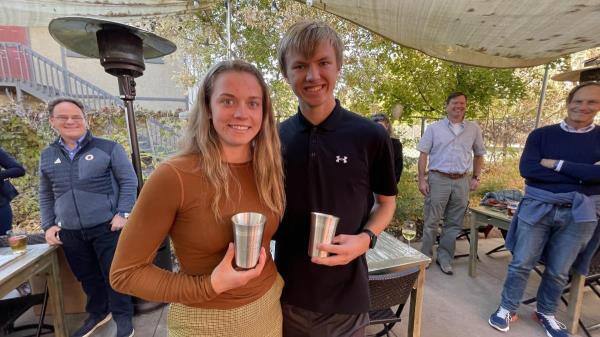 (photo: Tom Kelly)
2021 Youth Male Athlete of the Year - Wes Campbell
2021 Youth Female Athlete of the Year - Lexie Madigan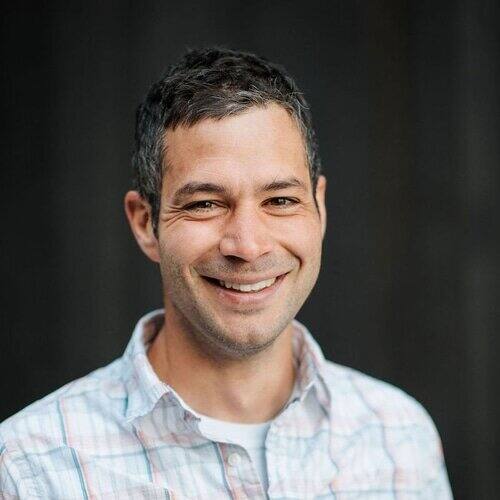 (photo:Crosscut Mountain Sports Center)
2021 Coach of the Year - Seth Hubbard, Team Crosscut, Bozeman, MT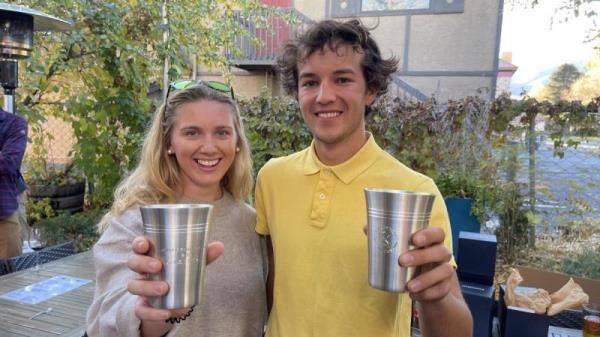 (photo: Tom Kelly)
2021 Charlie Kellogg Award* - Vincent Bonacci & Chloe Levins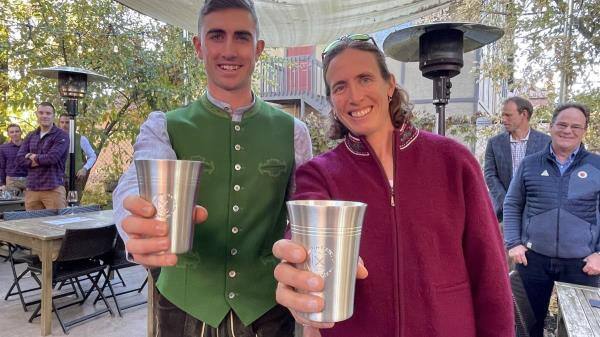 (photo: Tom Kelly)
2021 Relay Podium Award

Susan Dunklee & Sean Doherty*

*The Charlie Kellogg Award is given annually to developing athletes who distinguish themselves through outstanding progress over the season. The award includes a training grant of $1,000 made possible by Michael Martin and the Kellogg family to honor Charlie's legacy as Biathlon's first US National Champion and his extraordinary leadership as a Board Member who cared deeply about developing athletes.