Flowers for Clare In Antholz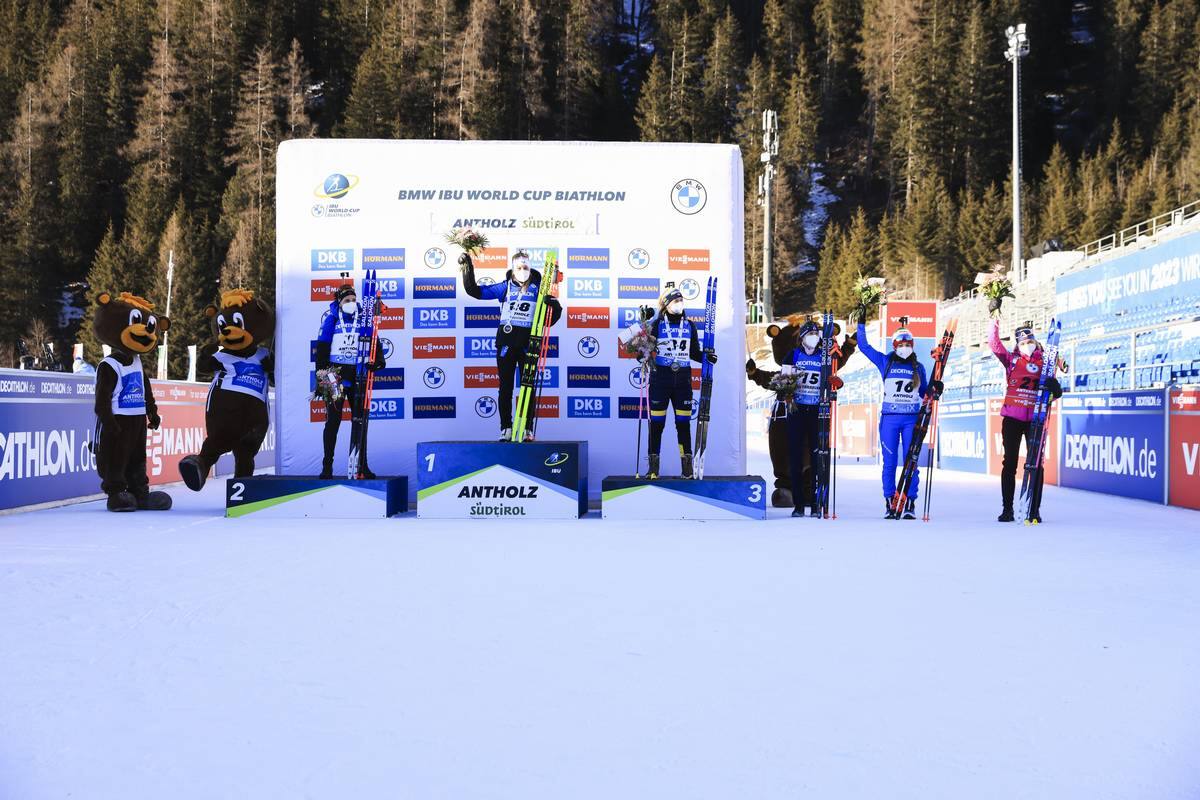 21.01.2022, Antholz, Italy (ITA):
Julia Simon (FRA), Justine Braisaz-Bouchet (FRA), Mona Brorsson (SWE), Clare Egan (USA), Dorothea Wierer (ITA), Marketa Davidova (CZE), (l-r) - IBU World Cup Biathlon, individual women, Antholz (ITA) Manzoni/NordicFocus.
Antholz, ITA - US Biathlon Team and Craftsbury Green Racing Project athlete Clare Egan (Cape Elizabeth, Maine) grabbed the second-best finish of her career with a fourth place in Friday's 15km Women's Individual competition in Antholz, Italy. The result comes after Egan went home for Christmas and skipped the Oberhof World Cup to prepare for the Beijing Games.
"The biggest challenge with my preparation has been staying positive and patient while I try to get my physical shape up to speed after a tough start to the season," said Egan. "But I'm well-supported by the team around me so I never stop believing. I think my plan to go home for Christmas and then skip the World Cup in Oberhof to train here in Antholz at altitude has worked well for me."
The last time Egan participated in the flower ceremony was in the same event in 2020 at the Pokljuka World Cup where she placed 6th. Being back in top form showed her she was on the right track after a disappointing 76th place last week in the Ruhpolding World Cup 7.5km Sprint race. Egan was inspired by Paul Schommer's 9th place finish yesterday, and hopes her 4th can inspire the rest of her team to know they are on the right path ahead of the Olympics.
"Biathlon is a very difficult sport and the great thing about Clare is that she is resilient and perseveres," said Women's Head Coach Armin Auchentaller. "Hard work always pays off, the biggest thing is to believe in what you are doing."
Egan certainly allowed the plan to play out in her favor, and her fourth place finish qualifies her for the Women's 12.5km Mass Start on Sunday. But first, she'll join forces with the rest of the US Biathlon Olympic squad for the Women's Relay on Saturday.
"I am really looking forward to our relay tomorrow and my first mass start of the season on Sunday," she said. "I just need to focus on recovering well now because it's a lot of kilometers in three days!"
Rounding out Team USA's finishes today were Deedra Irwin in 55th, Joanne Reid in 73rd, and Susan Dunklee in 88th.
Catch the action live on Peacock with Chad Salmela and USBA President & CEO Max Cobb commentating live from Antholz. Download the IBU App to keep track of all your favorite athletes!
BMW IBU World Cup - Antholz, Italy (all times Eastern)
Saturday, Jan. 22
6:50 am – Men's 15km mass start
9:00 am – Women's 4x6km relay
Sunday, Jan. 23
6:15 am – Men's 4x7.5km relay
9:15 am – Women's 12.5km mass start
https://www.teamusa.org/US-Biathlon/Events/2022/January/19/Watch-IBU-Biathlon
https://apps.apple.com/app/official-ibu-app/id1581415457?l=en
https://play.google.com/store/apps/details?id=at.ibu.app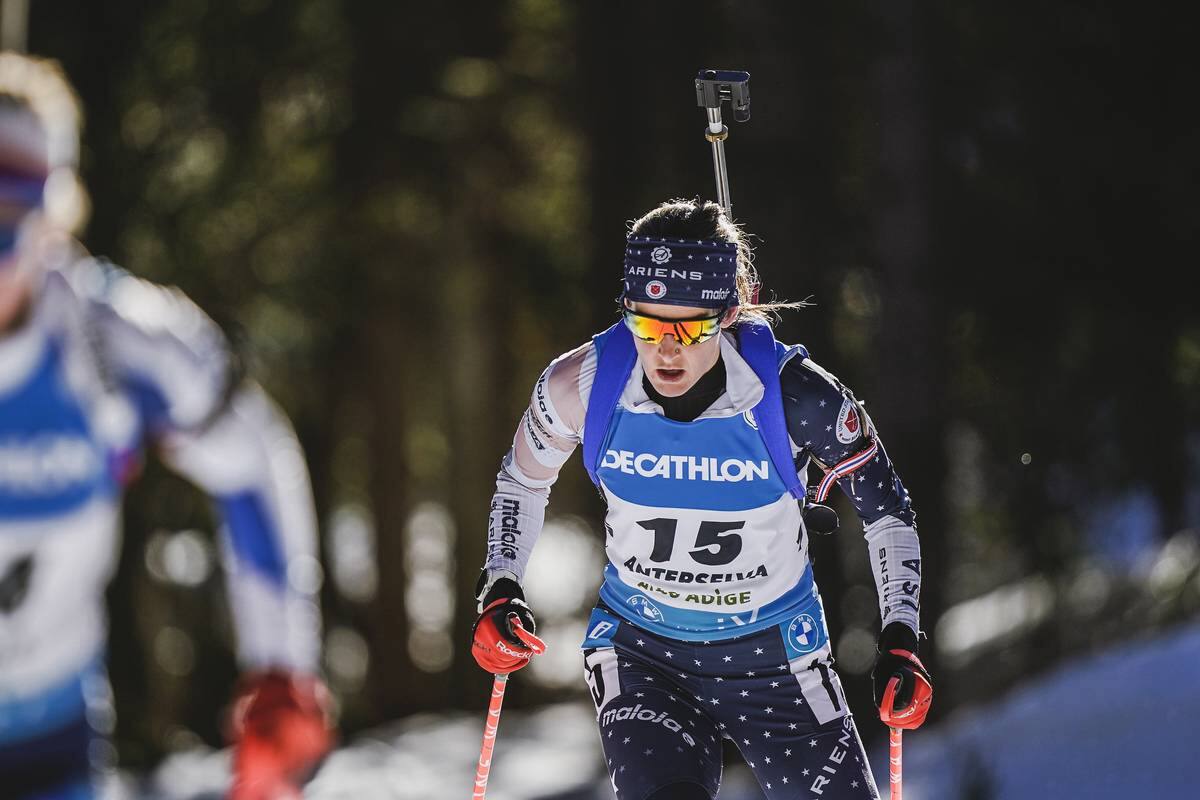 21.01.2022, Antholz, Italy (ITA):
Clare Egan (USA) - IBU World Cup Biathlon, individual women, Antholz (ITA) Thibaut/NordicFocus.