US Biathlon Coach Conference
U.S. Biathlon Coach Conference & Officials Training Weekend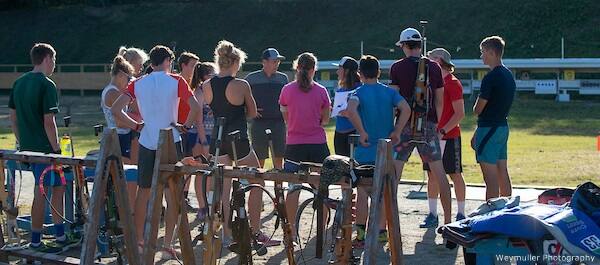 WHAT: Up to $500 to help with the cost of travel and attendance for the Coach Conference and L1/2 Officials Training in Lake Placid, NY May 12-15, 2022.

WHO: Women currently involved or wanting to get involved in Coaching and Officiating.Ideal candidates are less than two years into their coaching or officiating roles and would plan to attend BOTH the Coach Conference and Officials Training. Recently retired athletes are also encouraged to apply.
HOW: Please send your letter of interest outlining your current/past involvement in biathlon and interest in coaching and officiating and why you think attending this conference and course would be beneficial to you. Please also include estimated expenses for the 4-day conference and class.
Please send applications to sara@usbiathlon.org by Friday, April 15 at 5pm MT.
Awards will be announced by Friday, April 22.
Please contact sara@usbiathlon.org or tburke@usbiathlon.org with any questions.