2021 US Biathlon National Championships - West Yellowstone
After the abrupt cancelation of the 2020 National Championships scheduled for West Yellowstone, Montana, and a year of uncertainty due to the pandemic, the West Yellowstone Ski Education Foundation successfully hosted this year's event in an extraordinary way. With Covid protocols in place, USBA and the West Yellowstone Organizing Committee were committed to minimizing the risks and making the March 25-28 event as safe as possible. Participants and volunteers were required to submit negative Covid tests results and submit daily survey's as well as other safety requirements while at the biathlon range and ski trails.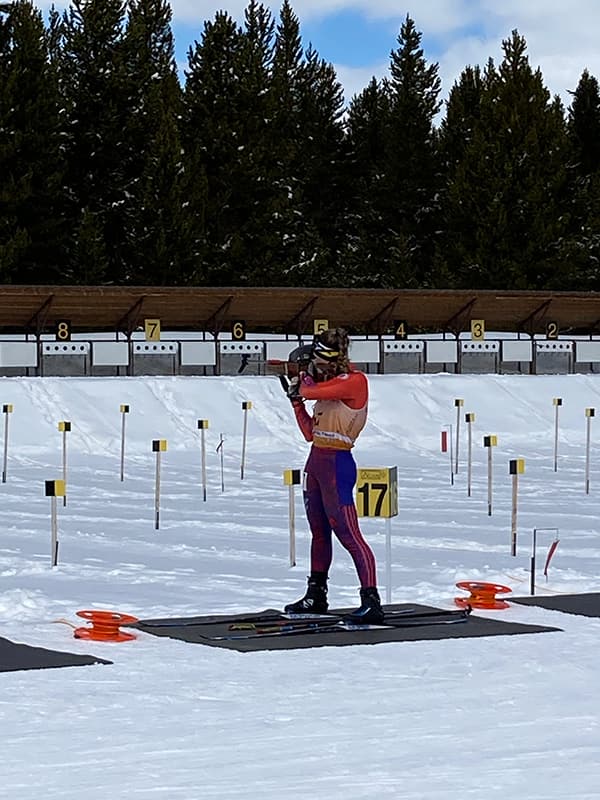 Grace Castonguay - New Hampshire (Photo: Zach Hall)
With all IBU, USBA and IPC racing classes represented, 144 competitors from across the nation, from Maine to Alaska participated in the sprint, pursuit, and super sprint over the three days. Except for a rather windy day for the final race, they enjoyed idea sunny weather and excellent ski conditions. With extremely well-managed zero and race start times, and electronic chip timing providing immediate results the competition and training provided the athletes with a comfortable and safe environment throughout the week. Thanks to Chief of Competition Marc Sheppard and the Organizing Committee's planning along with USBA Operations Director Sara Studebaker-Hall's daily monitoring of everyone's health, the 2021 National Championships will be remembered for being extremely successful in difficult times.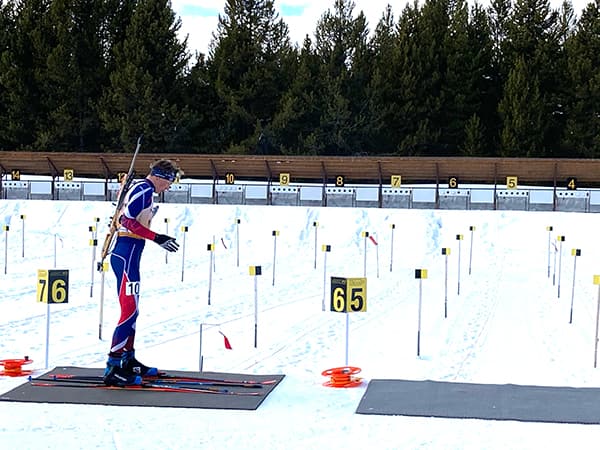 Wes Campbell - Soldier Hollow (Photo: Zach Hall)
The Championships also provided a good sign for future as the youngest U15 and Youth categories were the largest start groups with all the development programs and their coaches represented. With only days from returning to the United States, only a few IBU Cup and World Cup team members were able to make the trip to Montana, with National Team member Joanne Reid of the Colorado Biathlon Club winning all three races for the Senior Women. Joining her as triple winners were Dean Cahow, also of the Colorado Biathlon Club in the Senior Veteran class, Ariana Woods and Vincent Bonacci of the Montana Crosscut Mountain Sport Center in the Junior Women class and Junior Men classes, Julie Webb of the California Auburn Ski Club in the Master Women class, SJ Sheppard representing Altius in the Veteran Women class, and Matthew Gervase of Wood River, Idaho in the Veteran Men II class. In the IPC categories, Lera Doederlein and Danielle Aravich, both of Crosscut were double winners.
A heartful Thank You to the over 60 volunteers and Organizing Committee for their efforts is well deserved.
Full results can be found at: https://www.teamusa.org/US-Biathlon/Results/Links-to-Race-Results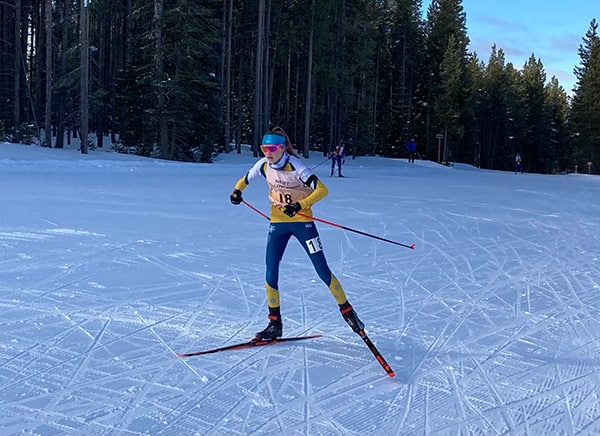 Sarah Hottle - Soldier Hollow (Photo: Zach Hall)